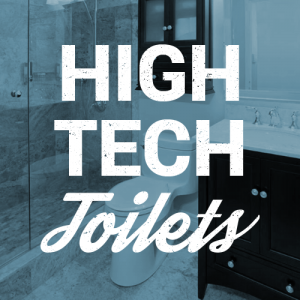 Bathrooms are embracing technology quite a bit, and it can mean more than just bringing your smart phone in while you sit on the toilet. The tech world is meeting up with the old fashioned bathroom and finding that they can teach each other a thing or two.
It starts with something that is sure to become a bigger deal as each year goes by: the issue of protecting the environment. WaterSense is a program that the U.S. Environmental Protection Agency put together. It awards a seal of honor on products that are highly energy efficient. These products save you money and save the environment at the same time.
Technology is taking the thinking out of the game, too. You'll soon find a tub that knows your exact water temperature. An internet connected toothbrush that makes sure you brush properly each day. It will even send some results back to the dentist before your hygienist even knows!
According to PC Magazine, another amazing gizmo that is due to arrive is a Multi-Touch Interactive Mirror. While you're brushing your teeth or applying mascara, you can watch your Twitter feed, check your email, and watch TV. Or you might be interested in a bidet that has the perfect setting customized perfectly for you!
Even if those amazing luxuries aren't your style, there are many new and helpful things that technology is bringing to a bathroom remodeling job. We'd be more than happy to help you with some new ideas!